BETA
Welcome to the HYVE Crowd
Welcome to the new HYVE Crowd, the crowdsourcing platform where innovators and experts jointly solve previously unsolvable challenges. Please use the blue button on the bottom right corner of the page to give us your feedback and inform us of any bugs you find.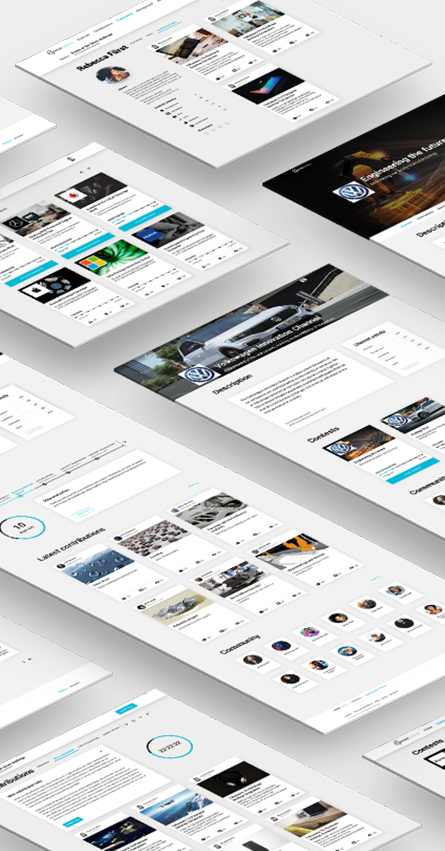 Discover what's new
One Crowd
We unite experts and innovators from all our innovation contests onto one platform to enable the Crowd to provide even better solutions to complex problems.
Channels
This is a place where organizations, companies, research institutions and innovation facilitators can present themselves, build their own community and challenge the Crowd. Here the contests of an organization will be jointly displayed.
Multi-phase contests
Asking the Crowd for ideas is not enough for us — with the new HYVE Crowd contests can go beyond mere idea generation: the Crowd is able to collaboratively work on concepts, business models, computational challenges, designs as well as quick feedback sessions being organized across several phases.
An all new design
The HYVE Crowd has been completely redesigned with a focus on usability and clarity. It is more user-friendly than ever and of course we rely on your feedback to improve the design even more.
And what's next
Gamification and Incentive Systems
We are working on playful and incentivizing ways to motivate users to participate even more actively in our challenges and be engaged on the platform. Participate productively in the actual BETA contest (Challenge: Incentivization within Crowdsourcing) and augment with us the upcoming plans. We are excited to reveal new features soon.
Artificial intelligence and Blockchain
New technologies have the potential to fundamentally change how we innovate tomorrow. We are exploring Artificial Intelligence (AI) and the Blockchain technology (in different means) as two potential ways to make the HYVE Crowd even more powerful in the future.
...and much more
We are continuously implementing new features based on the feedback we receive from users. Stay tuned for more updates and developments and keep checking the platform!
To the contests
Your feedback matters!
We believe that great products are created side by side with users. That's why we are asking for your honest feedback now. Let's build the best HYVE Crowd possible together!
SHARE YOUR FEEDBACK